Beyonce Top Songs & Albums, Bio, Net Worth, Age, Height and More
Being born on September 4, 1981, Beyonce Giselle Knowles-Carter is one of the great American females who have grown into a very successful songwriter, singer, dancer, actress, record producer, and director.  Having been born and raised in her hometown of Houston, Texas, she has performed in several different dancing and singing competitions while growing up. She would eventually lay her claim to fame during the late 1990s, when the then all girl R&B group known as Destiny's Child would gain national notoriety.  
The group, which was managed by Beyonce's father, Mathew Knowles, would eventually become one of the highest selling all girls group in the history of music.  When they did decide to take a hiatus, Beyonce continued to follow her dreams and get her theatrical film debut started by starring in the movie, Austin Powers in Goldmember in 2002.  She would also go on to release her solo debut album, titled Dangerously in Love later the next year in 2003. The release of her solo album would establish her as a successful solo artist across the globe. This solo album would also be debuted at the very top of the Billboard 200 charts at the number one spot, as well as earn her a whopping five Grammy Awards.  The album was packed full of hit singles that topped the charts of the Billboard Hot 100, including both 'Baby Boy' and 'Crazy in Love'.
After Destiny's Child broke up back in 2006, Beyonce would go on to release another solo album, titled B'Day that same year.  This album would pick up where her first solo album left off, with her fourth number one single titled 'Irreplaceable', and a couple of top ten singles that would include 'Beautiful Liar', and 'Déjà Vu'.  
While you would think that she would be too busy with her successful music career to focus on anything else, you would be wrong.  While creating smash music hits, she would also continue to pursue her acting career, landing roles in several different movies, those being Dreamgirls in 2006, The Pink Panther also in 2006, and Obsessed, which came out in 2009.  Being married to the famous rapper turned businessman Jay Z, as well as her role portraying Elta James in the movie Cadillac Records in 2008 would help influence Beyonce's next solo album that was released in 2008, I Am…. Sasha Fierce.
I Am…Sasha Fierce would be the introduction of Beyonce's alter ego, Sasha Fierce, to the world.  This album would go on to win a record setting number of Grammy Awards during 2010, winning 6 different categories.  This album which was her third solo album, would include the Song of the Year, which was 'Single Ladies (Put a Ring on It).  
After a record setting year at the Grammy's, Beyonce would decide that it was time to take a short hiatus from releasing any more music, as well as took over the management responsibilities of her music career.  A year later in 2011, Beyonce would release her fourth solo album, which boasted a much mellower tone, packed with more of a combination of funk, pop, and soul from the 1970s, 1980s, and 1990s. Her next album would come in 2013 without any announcement that she was even working on another studio album, and would become the critically acclaimed, eponymous album.  This album would be different than anything Beyonce had previously released as it had a darker theme and an experimental production behind it. Following this up, she would release her sixth solo album that was titled Lemonade, in 2016. This album would also receive critical acclaim, having many of her fans refer to it as one of her most political and personal albums, eventually becoming the number one top selling album for the entire year of 2016.  
Since being married to a successful rapper, it was only a matter of time before the two would collaborate on an album together.  This is exactly what happened in 2018 when her husband, Jay Z, and herself released a collaborative album titled Everything is Love that the two would release, calling themselves The Carters.
Over the course of Beyonce's career, she has been able to sell over 100 million records around the globe with just her solo career, and another 60 million albums with the group Destiny's Child.  Between her group sales and her solo sales, Beyonce has become one of the best all-time selling music artists in the history of music. She has gone multi-platinum several different times, won Grammy Awards for both albums, as well as singles, and is acclaimed for her exciting videos, live concert shows, and of course, her amazing vocals.  She has even been awarded the Top Certified Artist in American during the entire 2000s decade by The Recording Industry Association of America. As if that weren't enough, she has also been named the Top Radio Songs Artists of the Decade, as well as the Top Female Artist of the 2000s Decade by Billboard. And to top it off, among her list of accolades and awards are the 23 Grammy's that she has won, as well as being the most nominated woman in the Grammy's Awards history.  Now you may think that this must be the last of her accomplishments. However, if that is what you are thinking, you would be wrong. She also just happens to be the most awarded musician in history by the MTV Video Music Awards, notching 24 wins, one of which includes the elusive Michael Jackson Video Vanguard Award.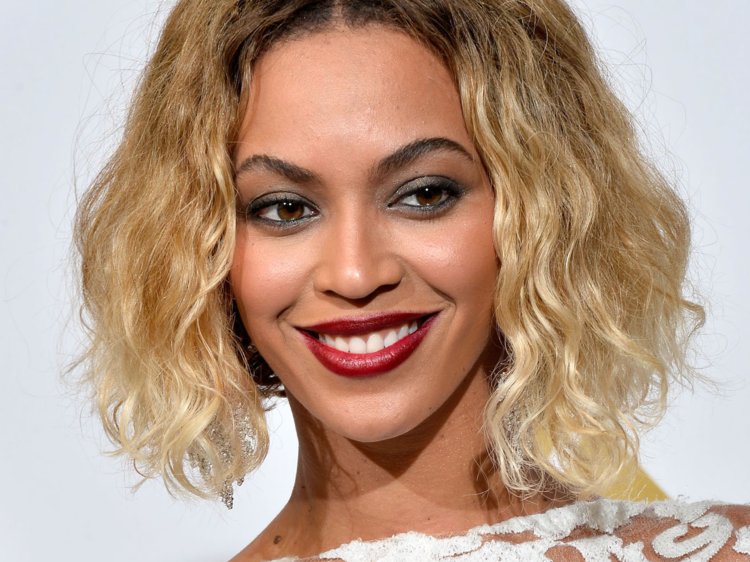 While this is a very impressive list of accomplishments, Beyonce's resume is not finished just yet.  In 2008, Beyonce was also given an award at the World Music Awards, as the Legend Award for Outstanding Contribution to the Arts.  Then, a few years later in 2011, the Billboard Music Awards presented her with the Inaugural Millennium Award. Moving forward to 2014, she was listed in Time magazines' '100 most influential people in the world' by becoming the highest paid African American musician in the history of music for the second time in a row.  In 2015 and 2017, Forbes would rank her as the absolutely most powerful woman in the entire entertainment industry. To top it all off (again), she would also be Time's sixth place person for the Person of the Year.
While celebrities are often compared to the divine, the one person who truly deserves that recognition is going to be Beyonce.  None can rival Beyonce's career spans from when she was only a child and the amount of work that she has done to achieve what she has been able to achieve.  Here sense of elegance, sense of professionalism, and poise are simply something that not many others truly have. She has defined herself as the pop star of the current millennium, one of the rare titles where the competition is extremely slim.
Having such a long career has allowed Beyonce to put out many different hits, be it on her own, with Destiny's Child, or even as a collaboration.  With all of the hits she has been a part of, here are the top 24.
Beyonce's Top 24 Songs of All Time
'Video Phone' featuring Lady Gaga
Back when 'crunk' music was a real thing, Beyonce teamed up with Lady Gaga to bring us 'Video Phone'.  While it is definitely not as ubiquitous as some of the other Beyonce songs out there, it did play a huge part of making crunk music more mainstream.  While the two ladies do get a little weird in this one, it is still one of the top hits that Beyonce has been a part of.
'Run the World (Girls)'
Flipping one of Major Lazer's songs completely upside down, Beyonce was able to create a song that would help boost her fourth solo album to the top of the charts.  While every thing she would do after this would get bigger and better, this is where it would all start. Because of this, this song seems to hit a little extra hard in how simple it is.
'If I Were a Boy'
In this one, Beyonce does a complete role reversal that nobody saw coming.  This guitar packed jam reveals exactly what you can expect if she were a boy and just happened to be your boyfriend.  And yes, pretty much everyone agrees that she would be the best boyfriend ever.
'XO'
While this particular song may not have all of the luster as some of her other songs, Beyonce's song 'XO', is really able to take you on an emotional rollercoaster.  In fact, in this song, the way she expresses love is simply beautiful.
'Baby Boy'
Being one of the many hits off of Beyonce's debut album, this one is just an all around classic.  In this hit, she is able to outline all of her fantasies by incorporating reggae, Arabic, and even dancehall music with her special brand of R&B.  Now add the fact that she was able to get Sean Paul to be featured on the track as well, not that is the recipe for one of Beyonce's sexiest songs of all time.
'1+1'
Being one of Beyonce's slow dance type songs, the guitar solo on this track can simply not be ignored.  In fact, this is basically a power ballad, but in the R&B genre of music. With this one, you need to get your box of Kleenex and get ready for a good cry.
'Ring the Alarm'
While there are rumors that were going around about how this song was Beyonce taking a shot at Rihanna, 'Ring the Alarm' shows Beyonce at her fiercest and most fiery.  The fun thing about this song is that it doesn't matter what you are listening to the song with because just the idea of Beyonce coming to find you will sound more frightening than anything else you have ever heard.
'Check On It' featuring Slim Thug and Bun B
In this Beyonce hit, she went out and recruited two of the best rappers from the dirty South, Slim Thug and Bun B.  With their help, she was able to create a booty shaking hit that would add to Beyonce's list of 'sexy songs'. With this one however, it was actually supposed to be one of the songs that was going to be on the soundtrack to the movie, The Pink Panther.  This is why there is so much pink in the music video. Unfortunately for the soundtrack, this song would end up not making the cut. Whoops.
'Sorry'
While Beyonce's Lemonade album had several clapback types of tracks that included 'Don't Hurt Yourself' and 'Hold Up', this song was able to bring a welcome dose of positivity to the album.  
'Best Thing I Never Had'
Right when you thought that that the 'you don't need him after a breakup' type songs were done with, Beyonce released 'Best Thing I Never Had'.  This one is a true power-pop type song that has some amazing guitars underneath the towering chorus that she does. While nobody knows who the 'he' really is, the one thing that we do know is that it must suck to be him right now.
'Beautiful Liar' featuring Shakira
Waiting to collaborate on a song with Shakira for many years, Beyonce's dream was finally made into reality in 2007.  The result was a female empowerment, midtempo hit that would combine the Latin flavor of Shakira, with the R&B/hip hop sound of Beyonce.  Yes, this one was a huge hit in 2007 and continues to be so today.
'7/11'
For a song that is only two different beats that have been fused together, why is it so good?  It is literally a song about going through a beginner level dance class routine. What makes this song so good is that it's a Beyonce song.  Only she would be able to repeat the phrase 'kick it with you' eight times in a row and still have the song be a huge success.
'Diva'
Before this hit single came out, nobody really understood what a diva really was.  This is the song that was able to single handedly coin the term diva, letting all know that it is the female variation of a hustler.  And since it was Beyonce, this could have very well been the biggest lesson of 2009.
'Hold Up'
In this song, Beyonce is basically telling everyone that you don't want to mess with her when it comes to love.  She does this by singing lyrics over the sounds of air raid sirens and twitching strings, as well as with some of the best lyrics that you will find on a Beyonce track.  She essentially created a hit to the sound of a nuclear Armageddon in the background.
'Sweet Dream'
This song is simply a triumph for Beyonce.  Between the outstanding bass line, the flawless vocals and the synths, this is one of the hits that has to be too good to be true.  All anybody can say about this song is 'thank you Beyonce'.
'***Flawless' featuring Chimamanda Ngozi Adichie
This is one of those songs that you really can't say anything bad about, in any way, shape or form.  Essentially, this is Beyonce's song letting everybody else know that they need to simply bow down, because the queen of the music industry is here.
'Partition'
While making 'Partition', Beyonce would say that it reminded her of when Jay Z was trying to get her to notice him and have her think that he was the only person for her.  It is for this reason that the song is one of the most elegantly trashy, giddily naughty, and just one of the filthiest songs that Beyonce has put out, but in a good way. In fact, this song gives us all a glimpse into what we can only guess happens in the Carter bedroom.
'Love on Top'
One of Beyonce's more old school, funky tracks, this is one of those songs that you didn't think we would all love so much.  While the opening part is extremely low-key, Beyonce then takes us into one of the best vocal sets of her entire career.
'Irreplaceable'
In one of her earliest songs that have become a feminist anthem, Beyonce goes on to assert that 'You must not know about me'.  This is exactly why 'Irreplaceable' has become such a huge song for break ups. Let's just agree that this is one of the best Beyonce songs of all time.
'Countdown'
Production-wise, this is definitely one of the more interesting of the Beyonce tracks that have ever been released.  Being a mix of the 1970's and 1990's, the addition of horns in the background just plain work. Now you must factor in that this is possibly Beyonce's most impressive vocals of her entire career, and you have a top 10 songs all day.  This song is essentially a combination of Beyonce's amazing vocals, partnered with influences that most musicians wouldn't ever think about using in a song.
'Formation'
As with anything in this day and age, any and everything can be considered to be political in some type of way.  In fact, this is especially true when it comes to the personal. You see, the personal is always going to be political, especially in more recent times.  This is exactly what 'Formation' is all about. In this hit, Beyonce is able to deliver a battle cry of the likes that have never been seen before. When blacks are continually targeted by the authorities, when the heads of state can pardon the leaders of 'concentration camps', as well as identify outright with the likes of Neo-Nazi groups, this song is exactly what we need more than ever.
'Single Ladies (Put a Ring on It)'
Whether you like or not, 'Single Ladies' is going to be haunting you for your entire life.  Whether it be at a barmitzvah, retirement party, school prom, or even a wedding, this song is never going away.  Not only is this song a display of Beyonce's powerful vocals, but it also happens to have a melody to it that is just plain contagious.  And on top of that, the message of 'you need to do better or your girl is going to leave you', is something that most people can relate too.  All of this and that is without even having watched the music video.
'Halo'
Being one of the best vocal performances that Beyonce has every put down on tape, this song just simply sound heavenly.  The song title, 'Halo', is the perfect title as once you hear Beyonce singing, you feel like you are actually in heaven. Her voice is like one of the chariots that is riding through the clouds with some of the most soprano notes that you can imagine.  This is actually the reason that there have been so many people to have literally cried while listening to this song.
'Drunk in Love' featuring Jay-Z
'Drunk in Love' has been around for some time, but just continues to become more of an iconic track every time you hear it.  In fact, this is one of those tracks that you can't even imagine as a track anymore. This is due to the outstanding lyrics, which have been a true testament to how she really feels about her husband, Jay-Z.  This song lets the rest of the world know exactly how much love that Beyonce really has.
Beyonce Net Worth
With all of Beyonce's accomplishments, she has been able to amass herself a small fortune, the likes of which are over $500 million dollars.  It just goes to show you that when you put in the work and follow your dreams, anything is possible. Starting from humble beginnings in Houston, Texas, Beyonce has become a true diva in every since of the word and is somebody that girls all over the world should look up to and try their hardest to follow suit.