Best Rolling Stones Songs & Albums of All-Time
More than any band in the world today, and with one of the highest reputations aside from The Beatles, the Rolling Stones has produced the iconic sound of classic and modern rock alike. With band members who are unforgettable such as Mick Jagger (who's mouth has literally been iconically created as a propaganda item and even novelty toys are created after it, including the band's "lips" logo), as well as Keith Richards, who will be around long after the life and times of cockroaches according to even some comedians out there. Their immortal sound has made it into a slew of recordings, remixes, movies, television shows, commercials, and so much more. There really isn't a single person young or old who hasn't heard of The Rolling Stones.
What's more, there is even a magazine that is normally mistakenly-associated with the band (contrary to belief though, Rolling Stone magazine is based on an old saying that's well known as a wise man's saying, and not the iconic rock band itself). They're still fully active and touring to this day, and have even been rumored to release some new tracks that continue to capture their classic sound. Something most bands can't simply do – maintain their reputation with the old classic rock style of music.
In this article, we're going to go over some of the top rolling stone songs and albums, as well as give you a little history on what has made this band one of the most profound influences in rock and roll to the modern day. If you haven't heard of any of these songs, you may want to get your behind on Spotify and listen to them, and they'll probably sound familiar, even if rock music isn't "your thing".
The Top 10 Rolling Stones Songs
We went straight to the source and broadly researched numerous forums, posts, blogs, and magazines and concluded the top 10 most listened to and purchased songs by the band in order to create this powerhouse play list of the top Rolling Stones songs out there. We're going to start with 10 and work our way down to the number one most popular song.
Brown Sugar –

One of the most popular songs from the Stones' album titled Sticky Fingers, the song "Brown Sugar" was written in a sense for Mick Jagger's then secret girlfriend Marsha Hunt. It was recorded in 1971, but it ended up being debuted at a live concert by them in 1969. It was one of the Rolling Stones first singles on their album label and was a number one hit in the United States.

Honky Tonk Women –

This song has been a world renowned song by being on numerous soundtracks, as well as the fact that it was also released as a country version. It was released after the Stones' former band member, Brian Jones ended up passing in his swimming pool. It was a pop hit in both the United States and United Kingdom, and is still used to this day in many forms, as well as covered by numerous artists.

You Can't Always Get What You Want –

This song is about the fact that sometimes we don't get what we always want, but in most cases, we get the things we need instead. This classic song is one of the few famous songs that have a big band sound, and the Stones even got the London Bach Choir to open the song for them on the recording. Amazing what can be sparked by someone telling you something and sharing a bit of wisdom, right?

Wild Horses –

This song also written and recorded for the Sticky Fingers album. It was written about the toils and tribulations of being on the road and feeling a little home sick, similar to the number one song on this list. The song is popularly covered by many artists, and even Corey Taylor of the popular heavy metal band "Slipknot" has performed this song live. Bush's Gavin Rossdale has even covered this song, and it has been released in remixes, Acoustic versions, and even more emotional versions have appeared on shows like Grey's Anatomy and many others.

Shine A Light –

This recording from the Exile on Main St. album is a compositional piece mainly between Mick Jagger and Leon Russell. The original title of the song "Get a Line On You" was never released, and it's still one of Mick Jagger's favorite songs from the album. They didn't play the song for a long time, but after years of album releases, it grew on them, and started to become a favorite.

Sympathy for the Devil –

Mick Jagger and Richards worked hard together to write this song for Beggar's Banquet, one of the more popular Rolling Stones albums. It was originally called "The Devil is My Name" and they later on changed the song's name. It is about the constant battle of good and evil in everyone. Over the years, it has been covered by hard rock bands and other people alike, such as Guns 'N' Roses, and even Motorhead, and has appeared on numerous televisions and shows. The version covered by Guns 'N' Roses was even showcased on the famous movie "Interview with the Vampire".

Time is on My Side –

The Rolling Stones have made this song into a classic rock hit, but many don't know that the song is actually a jazz song written by Jerry Ragovoy, and covered by the Stones in 1964. The song was recorded by the Stones in Chicago, and is very closely corrugated by Irma Thomas's version of the song. It reached number 6 on the Billboard charts, but is still played in regular rotation on many classic rock radio stations today.

It's Only Rock n' Roll (But I Like It) –

Well, after all, the song sort of speaks for itself. It is the title track of the album "It's Only Rock 'n' Roll" and was primarily written by Mick Jagger and Richards, with collaborations with their guitarist. The song is kind of a joke sparked by people who criticized their albums stating that "It's not as good as their last album, but I like it". Funny how that can be taken and spun off into a song which ends up peaking at the charts.

Start Me Up –

The track reached number 2 on the US Pop Single's Billboard chart in 1981, but was one of the most iconic songs that is still played to date on radio stations from retro, all the way to classic rock stations, and even some mixed country stations. This is still by far one of the most meticulous of songs that the Rolling Stones have ever recorded back then, taking almost 6 hours to record.

I Can't Get No (Satisfaction)

– The most widely used, remembered, and still constantly covered song by the Stones can't get no satisfaction compared to its fame. It was actually written about how while on the road, it was all work and no play, and that during this time, you really don't have time for the satisfaction of being back at home or somewhere else because it's a real job – something a lot of people dreaming to be musicians don't realize more often than not until they achieve this status.
The Top 5 Albums Leaves No Stones Unturned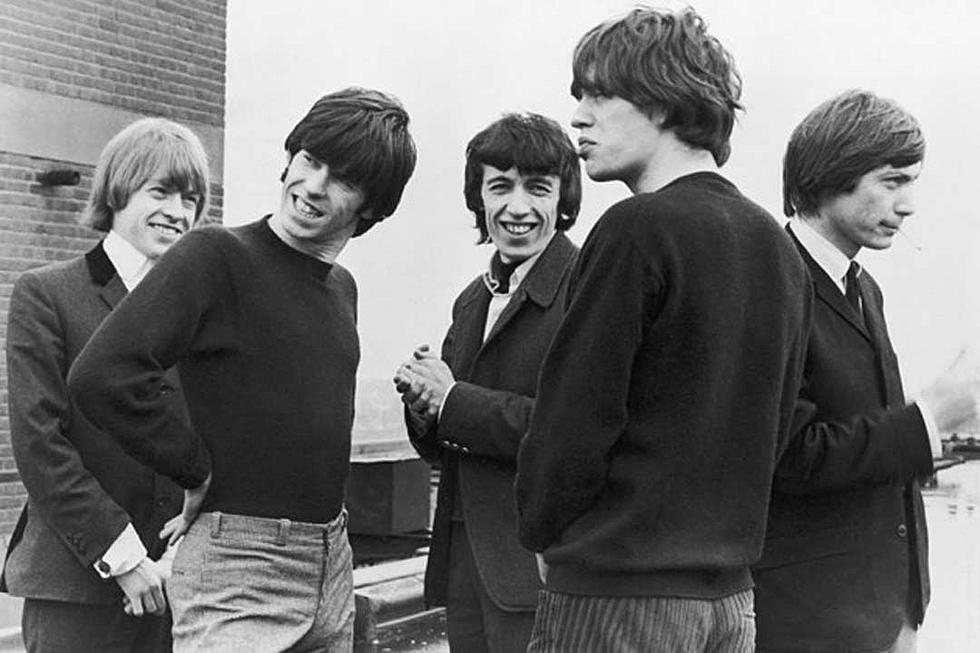 Okay, so we covered the most popular songs that the Stones have written, but are they actually the top 5 albums? The results are in, and according to Billboard's charts, the results are surprising. Some of their best songs are indeed from their most popular albums, while some of the band's highest sales are appearing from Remasters, and others don't even have songs that made it to the top 10, but they're still some of the most popular Stones songs out there. In the same reverse order, here's the list!
Some Girls

– This album featured "Just My Imagination", as well as the popular classic "Beast of Burden", and while it is not on the top 10 song's list above, it's still one of their highest albums according to sales and plays. The song was recorded in 1977 and finally released in the summer of 1978. The inspiration was actually based on the oddities of New York and how the emergence of punk and disco during that time had an effect and inspiration on a lot of people, including the album's name and even the artwork.

Beggars Banquet

– The key song that is remembered by the band's ninth studio release made it to number 5 on our chart. It was recorded and released in 1968, and featured many different styles of music, including influences from tribal and Latin music on the entire record, as well as some of the songs. The song topped the charts in the UK and the US alike, and some of its songs have appeared in countless renditions and in showbiz.

Sticky Fingers

– This album featured numerous songs that have made countless top 10 lists, and was according to the world, one of the Rolling Stones' biggest albums. It was released in multiple versions, and featured some iconic songs like "Wild Horses" and "Brown Sugar". The song was recorded throughout 1969 and 1970, and finally released in the spring of 1971. It stayed at the number one spot on the US charts for a month. This album was one of the many albums that came out this year to debut at number one, but was still nominated numerous times as their best album.

Let it Bleed

– Though this is the 8

th

British album released by the Stones, it is actually the 10

th

US album. It was released in the cold winter of 1969 and was the most dominantly noted for the fact that it is one of Keith Richards' favorites, and for good reason. He literally performed and recorded nearly 100% of the rhythm and lead guitar parts for the album with the rest of the band's members. This album featured the hit single "You Can't Always Get What You Want", as well as the A side containing the song "Country Honk", which was another title for the song "Honky Tonk Women".

Exile on Main St.

– Still to this day is the most prominent albums as it was originally released as a double album in 1972 in the UK. The album itself took nearly 3 years to record, and it was one of the most independent albums to date after the Rolling Stones departed from the ties of their record label contract with Allen Klein, who had given them trouble for years on the rights to their music. It was a very sporadically written, and even recorded album during some of their heaviest times as the band's well known heroin usage spun out of control the most. But nevertheless, it is still the most popular of albums featuring songs like "Shine a Light", "All Down the Line", and many more.
The Skinny on the Rolling Stones
The Rolling Stones was actually formed by Mick Jagger and Keith Richard who went to school together in their hometown and school. Even though Mick's family moved five miles away, the two formed together and made a band in 1961. From there, the band went through some different names, as well as the fact that they had played numerous songs, one of them being the Muddy Waters classic "Rollin' Stone", where the band later used as an influence of their name.
They were later on partnered with Andrew Oldham as their manager, who was also one of the Beatles' earlier managers. It was during this time though that they started to build a following. Rather than being a group of "organized" individuals like the Beatles (who prominently dressed in uniform by wearing matching suits), the Stones developed their appearance as one of the first bands of those completely the opposite to the normal "standards" when it came to clothing.
Interesting Facts Many People Don't Know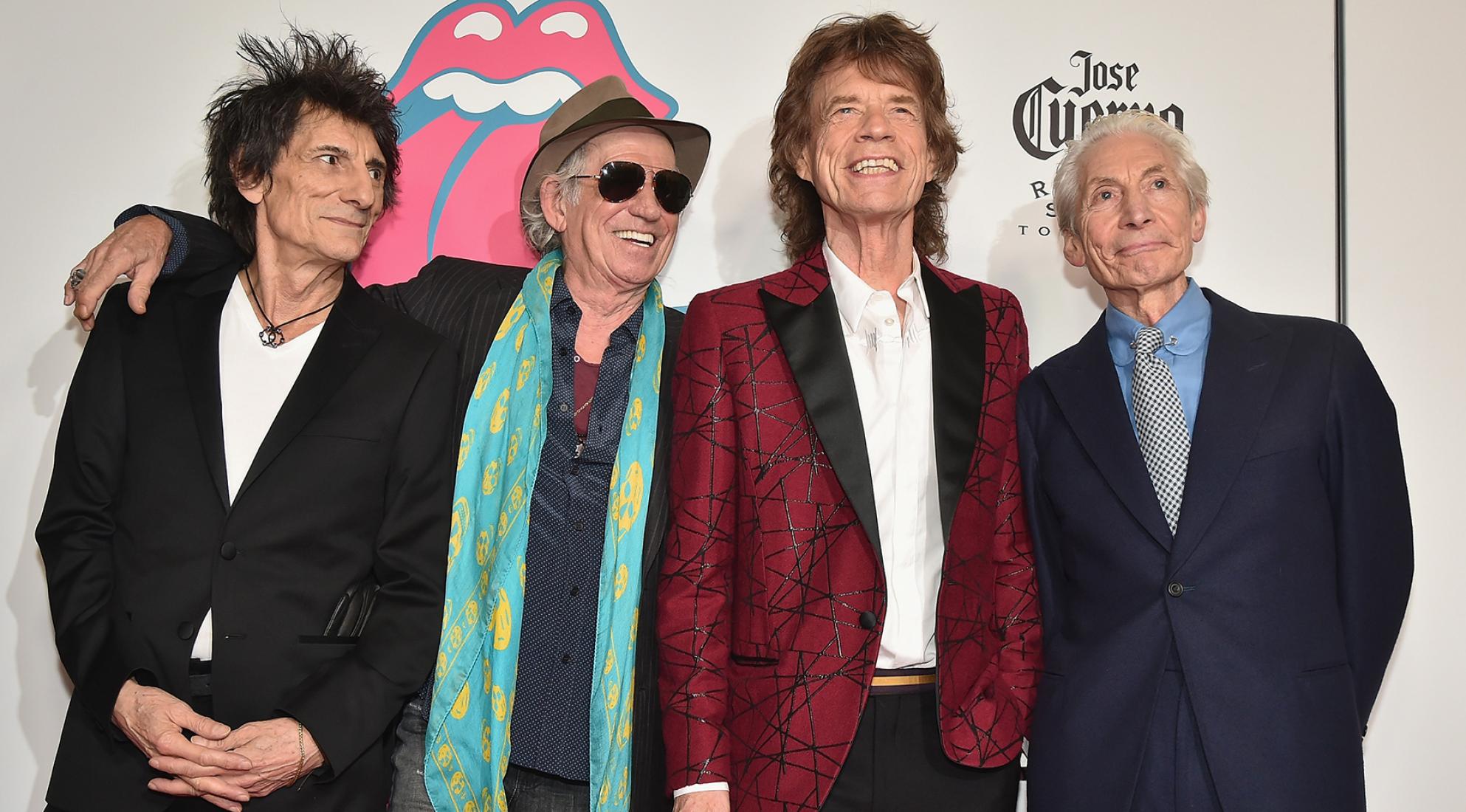 Despite being one of the biggest bands in the modern era since the 1960's, the Rolling Stones members are almost all in their 70's, and they still perform on a regular basis. Mick Jagger and Keith Richards are the oldest, and they're both 70. Here's some interesting facts about the bands, and their star members.
Gram Parsons, one of classic rock's most prominent influences of Christian music, also partied and performed, as well as written and recorded numerous tracks in the band's early days. Many people don't even know this.

The Band started a new tour in 2019 and it is one of the most anticipated music tours, not to mention it has had mentions of new songs which are in the works that are being continuously rumored worldwide.

The band has managed to keep their main sound, which is something that a lot of artists haven't been able to do when it came to keeping up with the times and continuing to be successful.

The unfortunate death of one of the original guitarists to play alongside Richards, Brian Jones, caused a huge ripple in the band's performance, as well as their songwriting. It led them to do more collaborations, and forced Richards to do more prominent recording on their tracks. Unfortunately, the band was being continuously pushed by their label and still was unable to ever rest. As the Beatles say, "Life Goes On". This is particularly true as the Stones still had to continue their work as if nothing had happened. Despite numerous rumors stating that Jones was murdered that kept coming up every few years, it was never confirmed.

Mick Jagger has been known to be a fan of changing diapers. He takes pride in not only the responsibility for his own family, but has had numerous occasions where he helped friends and even strangers take care of their children.

Despite the band's fame, both Richards and Mick Jagger love shepherd's Pie, and Richards gets the first piece at all times. In case you don't know, shepherd's pie is actually a "poor man's dish" well known in England and Ireland.

Richards, and the rest of the crew nearly burnt down the famous Playboy Mansion during one of their stays. He and their sax player was so lit in the 1970's that he didn't know what was going on and set a bathroom on fire.

Mick Jagger had always been a very prominent and keen ballet dancer, and believed that not only did it help his persona, but also helped his performance.

Brian Jones, Charlie Watts, and Keith Richards were very upset that the Beatles didn't invite them over with the release and debut of "A Hard Day's Night", so they crashed the party held by the Beatles.

The Rolling Stones actually held a rock concert that was so big that it surpassed even Woodstock. 1.5 million came to see the band live at Copacabana Beach in 2006, making it the largest and most viewed rock concert to date.

The cover of Sticky Fingers was actually designed by the famous retro pop culture artist Andy Warhol, who broke out with numerous paintings of the pop society both old and new.

The first bassist of the Stones, Bill Wyman was extremely organized and literally catalogued every single experience he ever went through. Nobody knows why necessarily, but this became something that every band member has spoken of on numerous occasions.

Keith Richards and Mick Jagger are the two dominant songwriting voices in the band. The two artists are not only founders of the band, but together they have written literally 99% of the band's content, as well as been the dominant decision makers of even the other members of the band's accompanying music.
Who the Band was Influenced By The Most
Despite the beef between the Rolling Stones and the Beatles, there were numerous collaborations between both bands, as well as the fact that they actually got along quite well in many occasions. Despite the band being just as inspired by the Beatles as the "suited bugs" were inspired by them in a sense, the Stones actually were mainly influenced by classic blues greats like Muddy Waters, Jimmy Reed, as well as T-Bone Walker. That is one of the reasons why they are one of the most iconic bands of all time. They were one of the first to incorporate blues and turn it into a "new sound" just like the Beatles did with their music. While the Beatles were one of the major "creators of Rock", the Stones were literally the start of the Hard Rock era.
New Material
The Rolling Stones have been continuously producing numerous albums of new and original material, as well as plenty of best of albums, and cover albums. However, the last album until now has been the "A Bigger Bang" album released in 2005 that was full or original songs. That was until earlier this year (2019) in which Mick Jagger released a small clip of a new original song that was being rehearsed in his home with him singing and playing guitar. The band is getting ready to start touring again and the band's touring may bring the emergence of new songs that have had "samples" leaked by Jagger since late 2018 on social media.
Conclusion – Top Rolling Stones Songs & Albums
There are numerous controversies on just what is the top songs and albums of the iconic rock band. One of them being what songs were their number one. While many people's favorites vary and are posted as such, this article has made the best informational attempt at making sure that all of the songs listed in order were placed properly on how well known they are. Most of the information was based on approximately four different review sites, as well as the original article from Rolling Stone Magazine, and more. Because of this, we wanted to show you the most accurate information as possible. If you haven't heard of the songs on our list, then you may want to try to give them a listen, joining billions of people online who have heard every single song in this article.