David Guetta Biography: Top Songs, Albums, Age, Tour & Net Worth
Born on November 7, 1967, Pierre David Guetta would end up becoming one of the most popular French DJ's, producers, songwriters, and music programmers of all time.  His music has sold more than nine million records total, and a whopping thirty million singles across the globe. In fact, in the year 2011, David was even nominated and won the award for the number one DJ by the DJ Mag Top 100 DJs survey.  A couple of years later in 2013, he would be crowned for his hit single 'when Love Takes Over' by the Billboard, giving this particular hit the number one song of all time in the dance-pop collaboration category.
Being born and raised in Paris, Guetta would go on to release his very first album, titled Just a Little More Love, back in 2002.  A few years later in 2004, he would release his album titled Guetta Blaster, and follow that up with a 2007 release that was titled Pop Life.  While none of his earlier albums boosted his status into superstardom, he knew what he loved to do and would continue to do it no matter what anybody else though.  However, in 2009, David would finally achieve the mainstream success that he had been working so hard to achieve, releasing an album titled One Love, which would feature some of his top hits, those including:
'Gettin' Over You'

'When Love Takes Over'

'Memories'

'Sexy Bitch'
Of the four hit singles, 'Gettin' Over You', 'When Love Takes Over', and 'Sexy Bitch' would all go on to achieve number one within the United Kingdom.  Not missing a beat, the now superstar DJ would release his follow up album in 2011 that was titled Nothing but the Beat. This album would go on and continue David's success from his previous album, packed full of new hit singles, the likes of:
'Little Bad Girl'

'Where Them Girls At'

'Turn Me On'

'Titanium'
Due to his major success across the globe, he is among the very first DJs to ever receive an invite to the (EDM) electronic dance music scene, and is actually known as the original 'grandfather of EDM'.  
David Guetta's Early Life
Born in Paris, France, David Guetta, who's full name is Pierre David Guetta, was born to his father Pierre, and his mother.  His father was of Franco-Italian descent and came from a Jewish family. His mother however, was of Belgian descent. While David was an only child between his two parents, his father would have two other children from a different relationship.  Guetta, being the half-brother to the older Bernard Guetta, was a French journalist who would carve his own way for his powerful writing. David's other sibling, Nathalie Guetta, would end up becoming a Franco-Italian actress who would become successful in her own sense.
David Guetta's Career, the Early Years
From 1984 all the way through the year 2000, Guetta's early career would be a rough one.  Starting off as a DJ at one of the more popular clubs in Paris, the Broad Club, he would start his career by playing some of the more popular songs that everybody wanted to hear.  But then Guetta would come to a realization that would change his life forever. You see, Guetta would hear the hit song by Farley 'Jackmaster' Funk, and that would be his very first introduction to house music.  This life-changing incident would happen while he was listening to the French radio in the year 2987.
After this event occurred, it did not take long for Guetta to start hosting his very own club nights.  In fact, it would be less than one year before he would start playing DJ for his own club night. Then, in 1990, David would partner up with the French rapper Sidney Duteil, to create a collaboration that was called 'nation Rap'.
During the mid-1990's era, David would expand where he would DJ, playing in some of the more popular clubs that included, the Rex, Folies Pigalle, Le Centrale, and Le Boy.  Producing his second single in 1994, Guetta would collaborate with an American vocalist named Robert Owens, producing the song 'Up & Away'. His first taste of minor success, this hit would gain some notoriety within the club scene.
Also happening in 1994, David would eventually become the new manager of the nightclub, Le Palace, where he would continue to host and organize different parties at, as well as in other nigh clubs, such as the popular 'Scream' party that takes place in Les Bains Douches.  This is how David would end up bringing in the new millennium, unaware that there was a lot more success coming to him in the near future.
David Guetta From 2001-2003
Once 2001 arrived, Guetta would join with Joachim Garraud to found their label, Gum Productions.  Later in the same year, Guetta would go on to release his very first single that was titled 'Just a Little More Love.'  This single would feature the American singer named Chris Willis. While Willis was on vacation visiting France, he would end up meeting Guetta.  The two would hit it off and they would end up collaborating on the single.
The single, which would be off of Guetta's debut album, Just a Little More Love, was eventually released in 2002, by the record label Virgin Records, selling over 300,000 copies worldwide.  Guetta's follow-up singles, 'Give Me Something', 'Love Don't Let Me Go', and 'People Come People Go', would also be released in 2002. Later the next year in 2003, Guetta would go on to release a compilation album that would consist of several different remixes that would do all right.
The Guetta Blaster Album (2004-2006)
Following up his debut album, Guetta would end up releasing his second studio album in 2004 and title it Guetta Blaster.  In total, there were four different hit singles that came from the album. The first one, 'Money', as well as the second one, 'Stay', would both feature the music artist Chris Willis.  The third and fourth singles, named 'The World Is Mine', and 'In Love With Myself', would feature the artist that was known as JD Davis.
Moving on to 2006, Guetta would release a mash up of a song that would end up charting higher than the actual song that he was remixing.  The single, titled 'Love Don't Let Me Go' would be mashed up with a remix of the hit single 'Walking Away' by The Egg. This new mash up, which was titled 'Love Don't Let Me Go (Walking Away), would end up helping Guetta's career more than he could have ever imagined.
Guetta's Pop Life (2007-2009)
Moving forward to the year 2007, David would release his third album that was titled Pop Life.  The album would end up being well received in both the United Kingdom, as well as Ireland and mainland Europe.  According to sources, this album has sold over 530,000 copies since its release. The lead single from the album that was titled 'Love Is Gone', would eventually reach the number 1 spot on the Billboard Hot 100, as well as the American Dance Chart.
Guetta 2010 –Present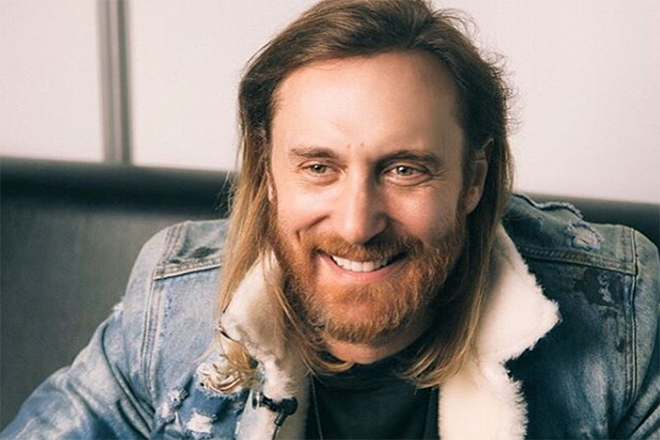 Moving forward in his career, Guetta would release several more albums, all of which would help elevate him to superstardom status.  Each new album contains several different songs that are just classics that everybody loves to hear. The hit singles that he releases don't only solidify him as one of the absolute best DJ's of all time, but they also allow him to continue to do what he loves, that being make music that everybody loves and can dance too.
Being one of the most popular DJ's and EDM artists of all time, as well as the world, he has had collaborations with some of the most popular music artists of all time.  Some of these superstars include the likes of Nicki Minaj, Kelly Rowland, and Rihanna to name just a few of them. On top of being able to perform with some of the biggest superstars in the music industry, he has also worked his way up to becoming one of the highest paid, most successful DJ's of all time.  
With such a successful music career, David Guetta has tons of hit songs that can be considered some of his best work.  However, this is the list of his top singles and once you check the list out, you are going to agree. Now keep in mind that if you made a list of David Guetta's top songs, they may be a little different.  However, you are more than likely going to agree that all of the songs on this list definitely deserve their spot on it. So without further ado, here are David Guetta's top songs.
David Guetta's Top 10 Songs
'Turn Me On' – This was a track that featured Nicki Minaj, one of the most female hip-hop rappers of all time.  While the music video would be shot in the later part of 2011, the song would become an instant hit across the globe, bringing David a whole new following.
Sexy Chick' – Being one of, if not the most popular song of 2010, this track which features Akon, quickly shot up to the top of the charts, as well as taking over the number one spot in the UK.
'When Love Takes Over' – Featuring vocals from the hit group Destiny Child's Kelly Rowland, this is the song that earned David his very first Grammy for the category Best Remixed recording.
'Hey Mama' – Hey Mama was the second track that Guetta and Nicki Minaj would decide to collaborate on.  Luckily for us, this collaboration has paid off.
'Play Hard' – With vocals done by R&B superstar Ne-Yo, this song was the most played track in all of 2012.
'Titanium' – Being released in 2011, the vocals for this hit were done by none other than Sia.
'Without You' – Starring the vocals of Usher, this 2011 hit was one of the top songs of that year.
'Getting' Over You' – This single, being released in 2009, would feature Fergie from the Black Eyed Peas, Chris Willis and LMFAO.
'Night of your Life' – Coming off of Guetta's fifth studio album, this song would be one of the most popular songs that he would release that year.
'Dangerous' – A collaboration with the superstar Sam Martin, this single is the perfect example of why David Guetta is one of the highest paid DJ's of all time.
David Guetta Net Worth
With all of the top hit singles and major album releases that David Guetta has been involved in, you are probably wondering what his net worth really is, right?  While he has received numerous awards from multiple countries for the different hit singles that he has released during the span of his career, combined with the fact that he is not only a DJ, but a record producer as well, David Guetta's net worth is estimated to be at north of $75 million dollars.  You heard that correctly. The boy from Paris that like to DJ has amassed a net worth of over $75 million dollars.
But if you think about it, it shouldn't surprise you as he has collaborated with some of the top names in the music industry over the years.  For example, Guetta has had multiple hit singles that have starred such talent as Jennifer Lopez, Madonna, Rihanna, and even Kylie Minogue. That is some serious star power to have on your tracks if you are a DJ.  In fact, when you think about it from the DJ perspective, just having the thought of collaborating with the likes of those artists is something that you would never be able to imagine.
While David Guetta has had an amazing career as a DJ, there is no telling how successful he will be able to become.  With some of the best hit singles of all time under his belt, it makes you hopeful that he will once again be able to recreate 'the magic' and bring us more hits that we will love listening too for years to come.