Kanye West Top Songs & Albums, Net Worth, Age, Height & More
Being born on June 8, 1977, Kanye Omari West has become one of the great American rappers, songwriters, singers, entrepreneurs, fashion designers and record producers of our time.  With his music career having many different dramatic changes in its style, Kanye's music has incorporated electro, soul, indie rock, industrial, baroque pop, gospel, and synth-pop. Throughout his music career, Kanye has been able to use his music to help inspire cultural movements and other progressions within the mainstream hip hop community, as well as music as a whole.
Originally born in Atlanta, Georgia, Kanye would spend his younger years being raised in the city of Chicago.  Always interested in hip hop, he would get his start as a producer for the well-known Jay Z label, Roc-A-Fella Records back in the early part of the 2000s.  It was at this time that he was producing the hits for some of the most well known rappers of all time, the likes of which included Ludacris, Alicia Keys, and even Jay Z himself.
Wanting nothing more than to become a rapper himself, Kanye would eventually release his debut album, titled The College Dropout in the year 2004.  To his surprise, his album would gain critical acclaim, as well as commercial success. He would use his earnings to start his own record label that he would end up naming GOOD Music.  
Moving forward Kanye would spend some time experimenting with multiple varieties of different music genres on his following albums, the likes of which included Late Registration which would be released in 2005, Graduation which would be released in 2007, as well as one of his most popular albums, 808s & Heartbreak which would be released in 2008.  A couple of years later, Kanye would go on to release his fifth studio album that was titled My Beautiful Dark Twisted Fantasy. He would eventually follow that album up in 2013 with his sixth studio album that was titled Yeezus, which was followed by The Life of Pablo in 2016, and then Ye in 2018.
On top of all the solo albums that Kanye would release, he would also be part of several different full-length collaborations such as Watch the Throne in 2011, and then again in 2018 with Kid Cudi and Jay Z he would release Kids See Ghosts.
Kanye has learned how to keep himself in the spotlight with his outspoken views on just about everything, as well as his behavior outside the realm of music.  He just always seems to capture media attention no matter what he does. Because of this, Kanye is frequently the source of different controversies, some of which include how he has acted while at award shows, what he says and does on social media, and even out in public settings.  On top of that, he also has no problem commenting on other people's music, what the fashion industry continuously comes out with, the current state of politics within in the United States, and even race.
Even his marriage is constantly in the news spotlight.  Being married to the likes of Kim Kardashian, this has only catapulted Kanye even further into media attention.  Being a fashion designer, he has been fortunate enough to do collaborations with the likes of other giants that include A.P.C., Nike, and Louis Vuitton, on both clothing, as well as footwear.  His most prominent work has been through his partnership with Addidas, where they have released the Yeezy collection that started back in 2013. On top of all his accomplishments, Kanye is also the founder and the head of all creative content for his company that is known as DONDA.
Being one of the most critically acclaimed rappers of all time, he is also one of the absolute top-selling musicians of all time, racking up over 135 million record sales worldwide.  On top of that, he has also been nominated for countless music awards, winning 21 of the many Grammy Awards he has been nominated for. This makes him one of the biggest winning artists in Grammy Awards history, as well as the artists with the most Grammy's of his entire generation.  
When it comes to Kanye's studio albums, three of them have been one of the '500 Greatest Albums of All Time' according to Rolling Stone's list in 2012.  As if that weren't enough, Kanye is also tied with non other than Bob Dylan for having been able to reach the top of the annual Pazz & Jop critic poll, for the most number of times ever by one person, the total number of times being four number one albums.  To top it off, Time magazine has even named Kanye West as one of the most influential people in the entire world, putting him on their list in both 2005 and 2015 also.
Contrary to what many of his lyrics may lead you to believe, Kanye is just a regular person like you.  After he was thrust into controversy for supporting a certain leader of all the free world, you can almost say that Kanye seems to enjoy being at the center of all attention, no matter what type of attention it may be.
But no matter what Kanye seems to do or say in his personal life, there is always going to be one thing that is true.  This being that nobody can take away from all of the hits that he has released over the span of his career. In fact, some even say that his earth-shattering hits have helped to shape the entire genre of hip-hop music.
While there are plenty of different hits that you can choose from and call his 'best work' that list must be narrowed down or it will never end.  I guess this is what happens when all you do is release masterpieces. Anyways, the following is a list of Kanye's top hits that he has released throughout his entire music career.
The Best Kanye West Songs of All Time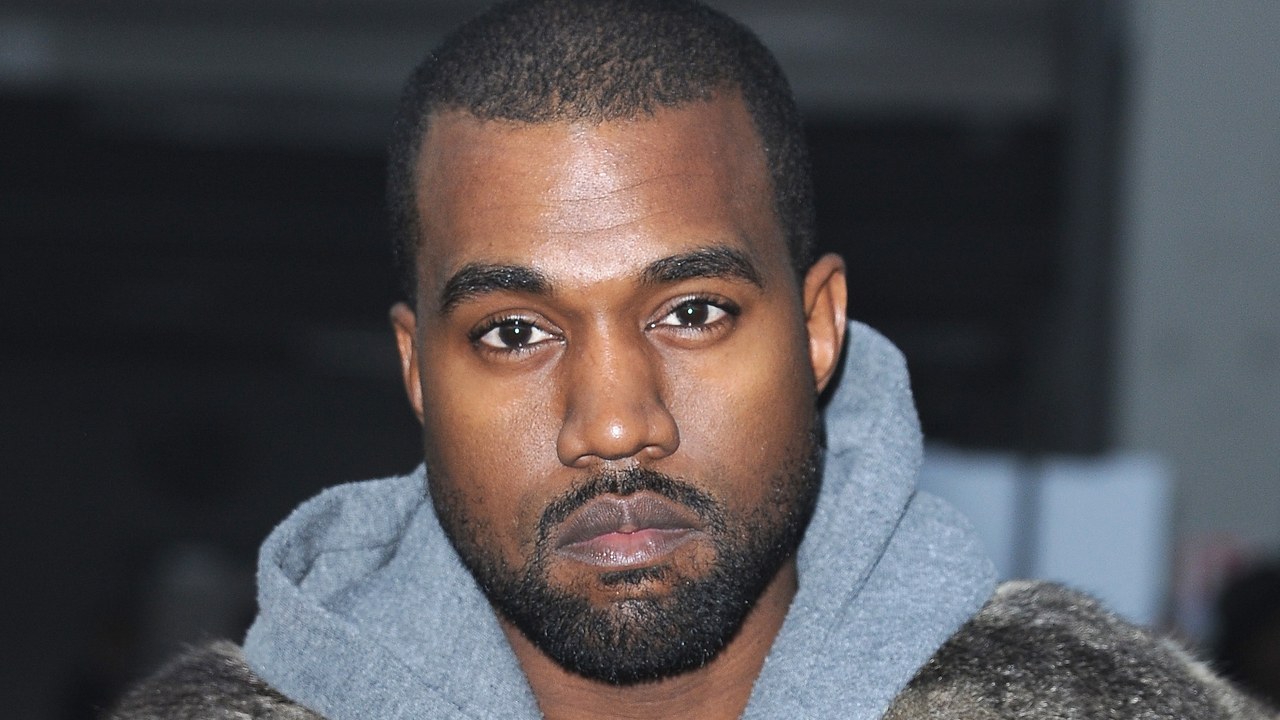 'Homecoming'
Featuring one of the best piano riffs in any hip hop song ever, a chorus by non other than Chris Martin from the superstar rock band Coldplay, being recorded at the world famous Abbey Road studios that is located in London, and bringing his hometown of Chicago into the song linking it to a girlfriend of the past, what more could you ask for from the man?
'Get Em High'
Boasting a plethora of different tracks that explore what the existence of human kind really is, there are times when you would rather listen to a song that makes you want to share a joint with your friends.  When that is the case, 'Get Em High' should be your got to song. Having whipped up the amazing beat for the song in only 15 minutes, Kanye was able to use the already recorded verses from Common to create a track that stoners everywhere can rejoice too.
'FML'
Featuring a Kanye at his most candid, impassioned, and self-aware, the hit 'FML' also features The Weeknd to create a track that is considered to be one of Kanye's best tracks to date.  This track is essentially a journey into the mindset of a musician, and will continue to mesmerize us all for years to come.
'The New Workout Plan'
There are several different personas that Kanye has.  When he has a sense of humor, it is one of the most glorious things of all time.  That is exactly what happened when he came up with this track, 'The New Workout Plan'.  With it, he was able to do a satire of all those workout mixtapes that keep popping up on YouTube.  On top of that, this hit also comments on the ridiculously outrageous demands that are put on women everywhere to look their best all the time.  This is one of the more delightful music videos that Kanye has released, even featuring the iconic Anna Nicole Smith and Tracie Ellis Rose, who pretend that they are a French video girl.
'Ghost Town'
With Kanye's hit 'Ghost Town', he essentially dazzles everyone with an emotional peak, being the one time that he justifies the craft that he is displaying.  And if nothing else, this track will always be remembered as the showcase for 070 Shake's guest spot that shut the show down.
'Real Friends'
How Kanye is able to transition from 'FML' to 'Real Friends' is just simply impressive.  When this hit was dropped prior to the album being released, it created a social media bedlam that caused an uncontrollable excitement that has been rivaled by none.  This is a track that you are going to play for the ages. Definitely one of Kanye's top hits of all time.
'Fade'
Packed full of classic Chicago sounds and a splash of Autotune, Kanye was also smart enough to add in a exultant drum breakdown as well.  While the jam was already amazing enough, the music video that features the iconic Teyana Taylor makes this song and video combo one of Kanye's best works of all time.  Period.
'Can't Tell Me Nothing'
A song for the ages, 'Can't Tell Me Nothing' is a song that you play when you are rolling up to do something that you just don't' want to be doing.  Whether it be pulling into school to take a class you don't necessarily like, pulling into the work parking lot, or even having to help someone you don't really care for do something you don't really care about, this is that song.  When you play this song, you are essentially playing an anthem to let people know that you are full of pride and have exactly zero sh*ts to give about what you're doing.
'Stronger'
With the super hit 'Stronger', you get to hear Kanye at his best.  This is the peak of the shutter shades, as well as the Louis Vuitton era Kanye.  In fact, in this track he actually hired the group Daft Punk to come up with the beat, and would even go on to hire them for a performance at the Grammy Awards that same year.  Most would say that with this song, the combination of different beats and his lyrics just simply works.
Before Kanye was happy with this particular track, he actually mixed it down a total of 75 times.  After that and still not being satisfied, he would enlist the help of famous producer, Timbaland, to help re-do the drums on the track.  Becoming a masterpiece of music, 'Stronger' would eventually become one of the top Kanye songs of all time. It would also serve to solidify his role as a mainstream music boss.
'Heartless'
The hit single 'Heartless', is a combination of an autotunes melody, partnered with a Roland-808 drum melody.  While Kanye went in an extremely different direction with this one, he was also able to bring autotune to a mainstream level.  While he would previously only use an old-school hip-hop type of sound, this would be his first attempt to bring forward a dramatic, detached, and cold type of sound.  While he was extremely successful in accomplishing this, it also let us all know that he was still a human who felt the deep depths of loneliness as well as everyone else.  But it sure is a darn good track.
'Devil in a New Dress'
There is nobody on the planet that will say Kanye's hit 'Devil in a New Dress', did not have a beat unlike any other.  In fact, this particular track was able to capture everything that is Kanye as a rapper. Packed full of lyrics that will both razzle you and then throw out a typical stereotype, this is a hit for the ages.  Oh, and the fact that Rick Ross wraps up the track with one of his greatest verses of all time doesn't really hurt either.
'Through the Wire'
Another one of Kanye's successful tracks off of his College Dropout album, this is one of those things that you simply can't make up.  Having been in a car accident, Kanye actually laid down the lyrics for this track while his mouth was still wired shut. Do you know what that means?  That means that Kanye has the stuff that legends are made of!
This song is literally the stuff that legends are made of, even though it would still have been a huge hit if Kanye had never been in such a traumatic accident.  This is the perfect example of early era Kanye, showing off his mastery of both soul and funk, which he was raised on growing up.
'Gold Digger'
Being one of the first mainstream tracks that Kanye released, 'Gold Digger' won praise from the likes of Spike Lee, and would become one of the biggest hits of his sophomore album.  Re-appropriating a Ray Charles classic, which would be performed by none other than Jamie Foxx, this track would become a nod to Stevie Wonder and his super popular song, 'Superstition'.  Once you listen to this Kanye hit, all you are going to do is walk around screaming 'We Want Pre-Nup, Yeah!' no matter where you are.
'Blood on the Leaves'
The power of Kanye's Yeezus album is unparalleled and takes both electronic music and hip-hop to the next level.  Immediately being hailed as an instant classic, 'Blood on the Leaves' is simply another song by Kanye that proves he is one of the true kings of hip-hop.
Between the crushing beats, the sample of Nina Simone, the autotune, which Kanye has been able to reinvent once again, and the raw, emotional lyrics really give you a look into the soul of Kanye.  Let's just agree that this song is just simply exquisite.
'Jesus Walks'
Another one of Kanye's anthemic masterpieces, this song has a militaristic tone, but a pertinent message at the same time.  In fact, the message form this song is actually still running true to this day. From the very beginning of this song, Kanye is able to throw down in the gauntlet, with lyrics like, 'We at war with terrorism, racism and most of all, we at war with ourselves'.  He would continue to lay down lyrics that would prove this to be his most revered track of all time.
In fact, the entire 'cult of Kanye' would be spawned from this song.  But what else would you expect from a song that is invigorating, soul-stirring and fervor filled.  Now add in the fact that the name of the song is 'Jesus Walks', and you have the recipe for one of the best hip-hop songs of all time.
'Flashing Lights'
Recorded in 2007, 'Flashing Lights' would be a decade removed from the now monolithic status that Kanye holds in both popular culture and music.  In fact, the name of the song alone is an earmark of what has had to be endured during the last decade. That being a limitless amount of media attention and a superstar status that not many people will ever know about.  This song sums up all of that and puts it all into one track.
This hit has everything that you would expect a Kanye hit to have.  It stirs different strings, has amazing bars that talk about lust and luxury, but does it with a special killer hook.  This is all accompanied with an iconic Spike Jonze video, featuring Kanye flexing his creative muscles that keep him in the spotlight and on the lips of every aspect of the Internet.  In fact, this is the song that boosted Kanye into an SEO goldmine for whatever publication wants to run a story on him. How many times have you clicked on an article just because it used Kanye's name in the headline?
'Runaway'
With a list of hits that includes hundreds of songs, a straight army of different collaborators, and so many different musical styles that your head will start to spin, 'Runaway' is by far Kanye West's best song of all time.  
While there is no way that you can overlook the creation of this super-hit, but this song is also a blatant statement on an album that would have either made a career, or ended it.  In fact, this single helps to absolve Kanye of all his sins according to the public that was in awe for the unforeseen 'mic theft' that happened at a certain music awards show. This song essentially lets all of his fans know that he had made a mistake and regrets his actions.
Luckily for Kanye, all of his fans have accepted this apology, as this hit is literally nine minutes of perfection.  This track sees the likes of autotune that has never before been seen by anyone. On top of that, his duet with a cello ends up taking up over half of the track.  This is the only time that a melody has been created that is going to be recognizable instantly as one of the greatest of all time. This kind of music has never been done before, or after it was done by Kanye.
Kanye West Net Worth
With so many accomplishments under his belt, many people wonder what the rapper turned business mogul is really worth.  As of this year, 2019, Kanye West has been able to amass a net worth of over $250 million dollars. Not bad for a dropout from Chicago.
While Kanye was able to build an amazing empire all by himself, his marriage to Kim Kardashian has also helped to boost his reputation, whether it be good or bad.  The power couple has been in the media almost non-stop for several different reasons, most of which are due to a negative reason. However, no matter how the media decides to portray Kanye, all of his loyal fans will always be there to support him.  Kanye West really has been able to build an empire and elevate himself to the level of stardom that only a few people in the history of music will ever realize.